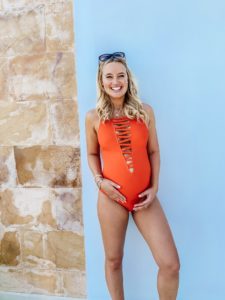 WOW what a difference a week can make…
Pregnancy really is like a yo-yo.. The last few days I have really been on the up, flu seems to be coming to an end, my energy has increased and the last week of not being too manic has helped massively.  I have been feeling lots of flutters and movement which always makes me very happy.  My hormones seem to have settled down a bit, not feeling so emotional and just feeling very positive about everything 🙂
So if you are feeling a bit down remember it's only temporary and y0u will feel better if you look after yourself and listen to your body too.
A few of my favourite products though pregnancy;
I got a maternity pregnancy pillow from the start.  I got one from Amazon which was the U body Soft U C Pillow For Extra Back Support.  It's really nice to support your back by putting it in between your knees, and to keep encouraging you to sleep on your left side.  I also have a bb hug me which is nice support and to snuggle in bed and on the sofa.  It is also meant to be good support for breast feeding.
Freshly Golden Radiance Body oil – 100% natural formula containing 12 plant derived oils, to nourish and hydrate the skin, aiming to also reduce cellulite and improve the appearance of scars and stretch marks.  It's suitable for sensitive skin and safe for use on pregnant women.
Mama Mio is another pregnancy safe brand, they do a different range per trimester, I really like their Tummy Rub Scrub and I think will be purchasing the 'Boob Tube' for the final trimester.
I have found Tesco's F&F & ASOS have a lovely maternity range, I am loving the fit of the ASOS maternity leggings & their jumpers, they fit so well!
We had a personal shopping experience at Mamas & Papas which was hugely insightful as you get a 1-1 service with an expert staff member to advise what we need before the baby arrives, you also get a gorgeous gift from them to which was a lovely bonus + the experience is free so really recommend it!
We have also been looking on Pinterest for nursery ideas and looking at prams, car seats and cots which I will share with you what we are going for once we have decided.
Lots of love,
Tess x