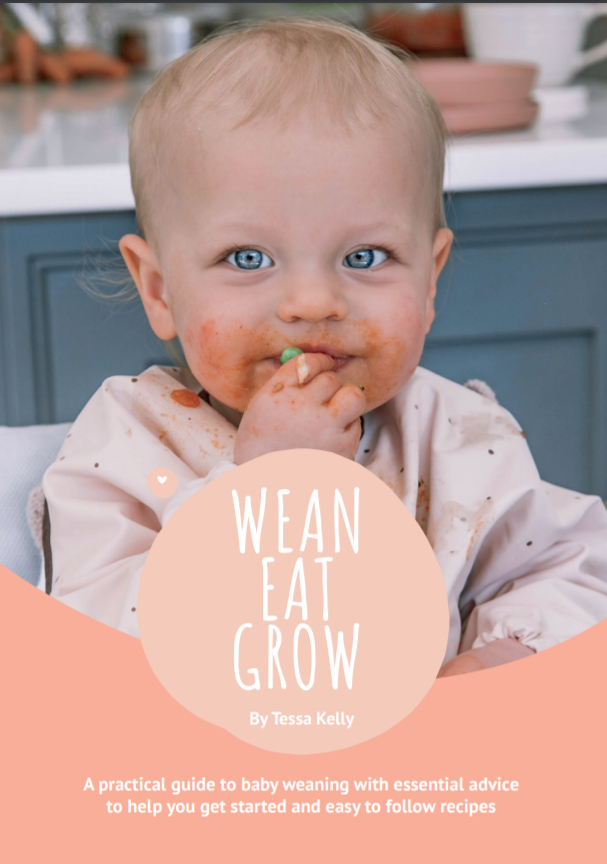 WEAN, EAT, GROW
£9.99
Whether you are just about to start your weaning journey or are already in the process we know how daunting this journey can be for any parent.
Wean. Eat. Grow. will equip you with all the tools and information necessary to walk you through from day one of your journey to the point of creating wholesome, nutritious family meals for everyone to enjoy together. Tessa has provided you with everything you will need to guide you, with the help of some leading industry experts. You will find lots of top tips and advice on topics including, readiness signs, food prep, tackling food refusal, allergens, nutrition advice, baby first aid, understanding cues from your baby and of course, lots of delicious recipes for you to recreate and enjoy – suitable for ages 6 months and beyond.
Tessa has adopted a balanced approach to weaning incorporating a veg led principle that includes offering both purees and finger foods in the early days. Recipes are suitable for all babies and the food choices you have made for them, with suggestions for alternative ingredients to suit your needs.
Look out for Tessa's Top Tips on food prep, Lucy Upton's (The Children's Dietitian) Nutritional Nuggets and a chapter by the good people at Mini First Aid on choking identification and prevention.
Be sure to tag us @mrstessakelly and use #weaneatgrow so we can see your creations and share them on our page!