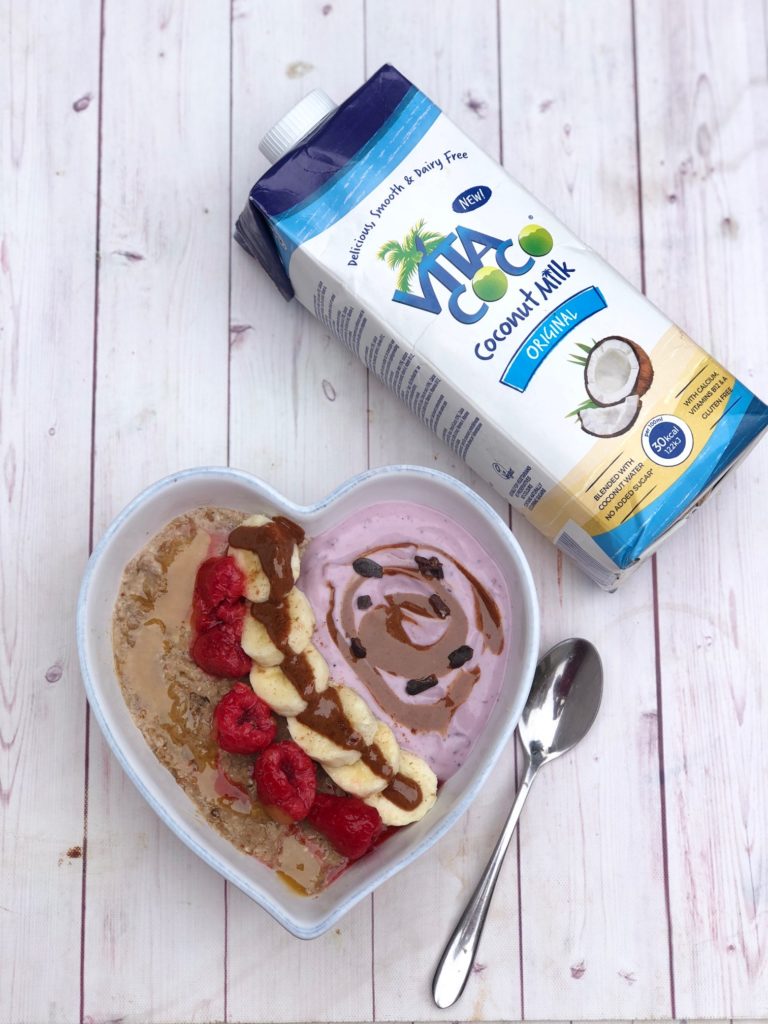 Protein Porridge
A great breakfast for all you busy bees!  Taking minutes to prep the night before you can then store in a sealed container in the fridge and take with you to work or pop in a saucepan to heat up.  You could use Buckwheat Flakes, Oats, or Quinoa.  They are all fantastic options in providing you with slow release energy, a great source of fibre (rich in soluble fibre called beta glucan) which naturally lowers cholesterol + keeping you feeling fuller for longer + packed with vitamin B! You can't get bored of all the different variations you can add in, sweet (cocoa, coconut) and savoury (courgette, carrot) the options are endless…
My staple base is:
50g Buckwheat flakes or gluten free oats
250ml Vita Coco coconut milk  (use extra if required)
20g Serving of vegan protein powder
1/2 Banana
Tablespoon of PBB FIT Penut butter powder or a teaspoon of nut butter
Tablespoon of flax & chia seed mix
1/2 Teaspoon cinnamon powder
I recommend adding a pure vanilla extract or pods into the buckwheat one as it has a stronger taste than oats and can taste a little bitter.
Toppings:
Frozen berries, banana, nut butter, chia jam, cocoa nibs, sweetener: I love a drizzle of Manuka honey, if vegan you could use maple or date syrup
I believe quality ingredients are what makes a dish taste so good!
I used Vita Coco Coconut milk as it is a perfect smooth consistency, adding a creamy coconut taste without being overly rich and heavy like pure coconut milk.  It is blended with coconut water, which has the added benefit of natural electrolytes.  It is also full of calcium, vitamin B12 & A + no added sugar!
To make:
 Combine all the above ingredients into a jar if you want to make overnight porridge or alternatively if you want to eat straight away, place into a saucepan and let simmer on a medium heat, stirring frequently, let cook for 5-7 minutes until it goes thick and creamy.  Add more coconut milk if required.  Pour into a bowl, it is delicious on its own or you can add your favourite toppings.
Enjoy!