Dairy Free Coffee Cream Sponge!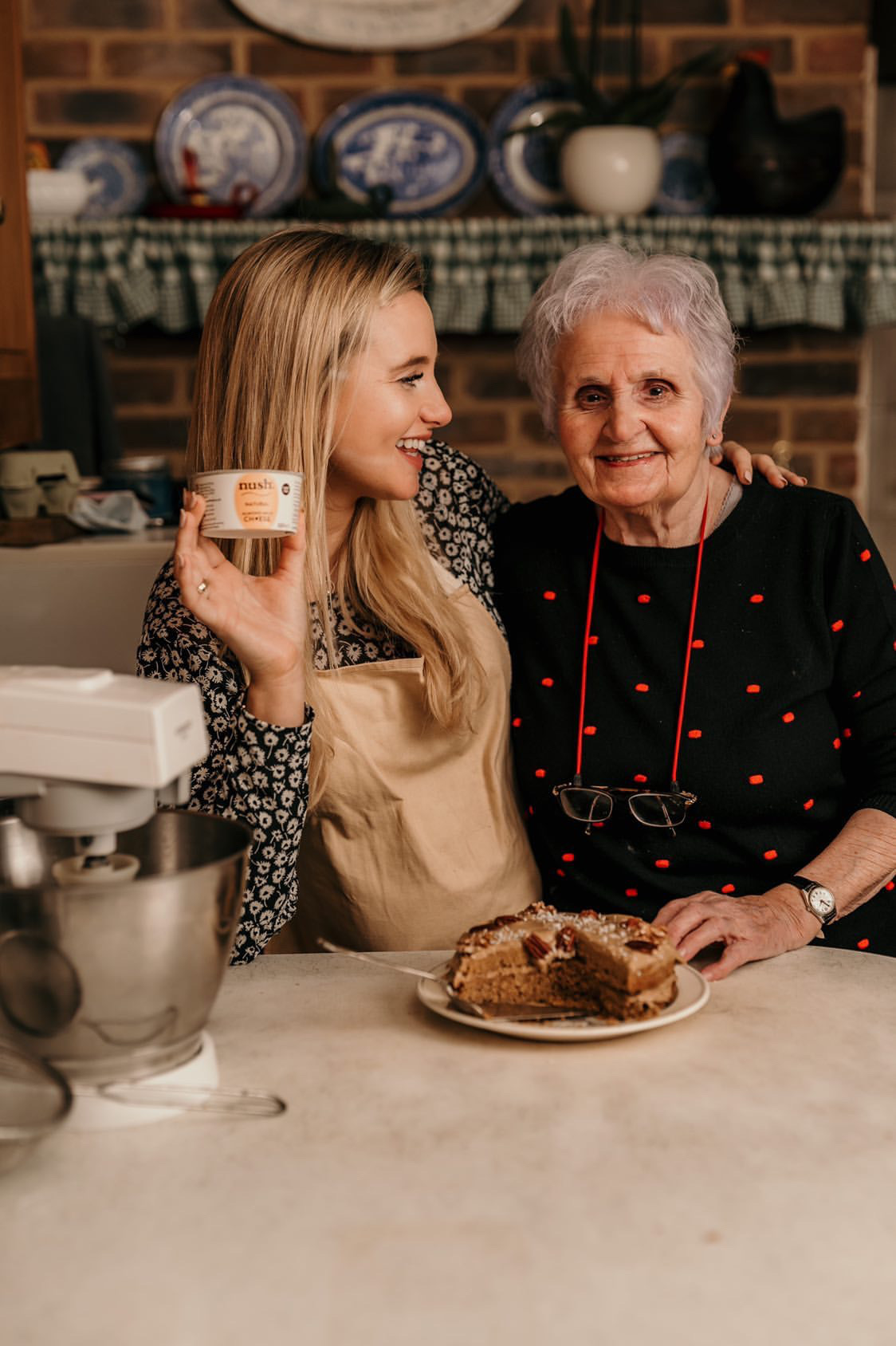 Cooking with this very special lady, recreating a recipe that she is very well known for & a cake I always associate with her, which is over 60 years old! I was determined to be able to recreate this recipe to be dairy, gluten & refined sugar free & for it to taste just as good! In collaboration with Nush Foods using their Dairy Free 'Almond Spread' to create a delicious & creamy filling – I am so happy to say it did 🙂
Ingredients (to make 2 layers of the sponge, top & bottom)
8oz (220g) Gluten free self raising white flour
8oz (220g) Coconut Sugar
Approx 8oz (200g) Coconut Oil
4 Free Range Eggs
2 Tablespoons of strong liquid coffee
Filling:
2 pots 300g (150g each – 2 tubs) Natural flavour
4 Teaspoons Coffee granules (add a splash of hot water to the coffee granules to make into liquid)
4 Tablespoons Coconut Sugar
Method
Pre heat the oven 200*c (Gas mark 5) & grease using some coconut oil & line the cake tins
Make the frosting: by combining the Nush 'cheese' spread with the coconut sugar & coffee. Leave in fridge to 'set/ harden a little' while you make the sponge.
To make the sponge: combine the flour, coconut oil, coconut sugar & blend. Separate the 4 eggs yolks, whisk the whites first then stir in the yolks, give a final whisk then add in the 2 tablespoons of coffee liquid & a final stir. Before poring into the lined cake tins.
Cook for 20 (to 30) minutes, all ovens can vary so possible longer, just ensure they are cooked through & are golden brown.
Once the sponge has fully cooled add on the filling (to the middle & top).
Topped with toasted pecans, walnuts & desiccated coconut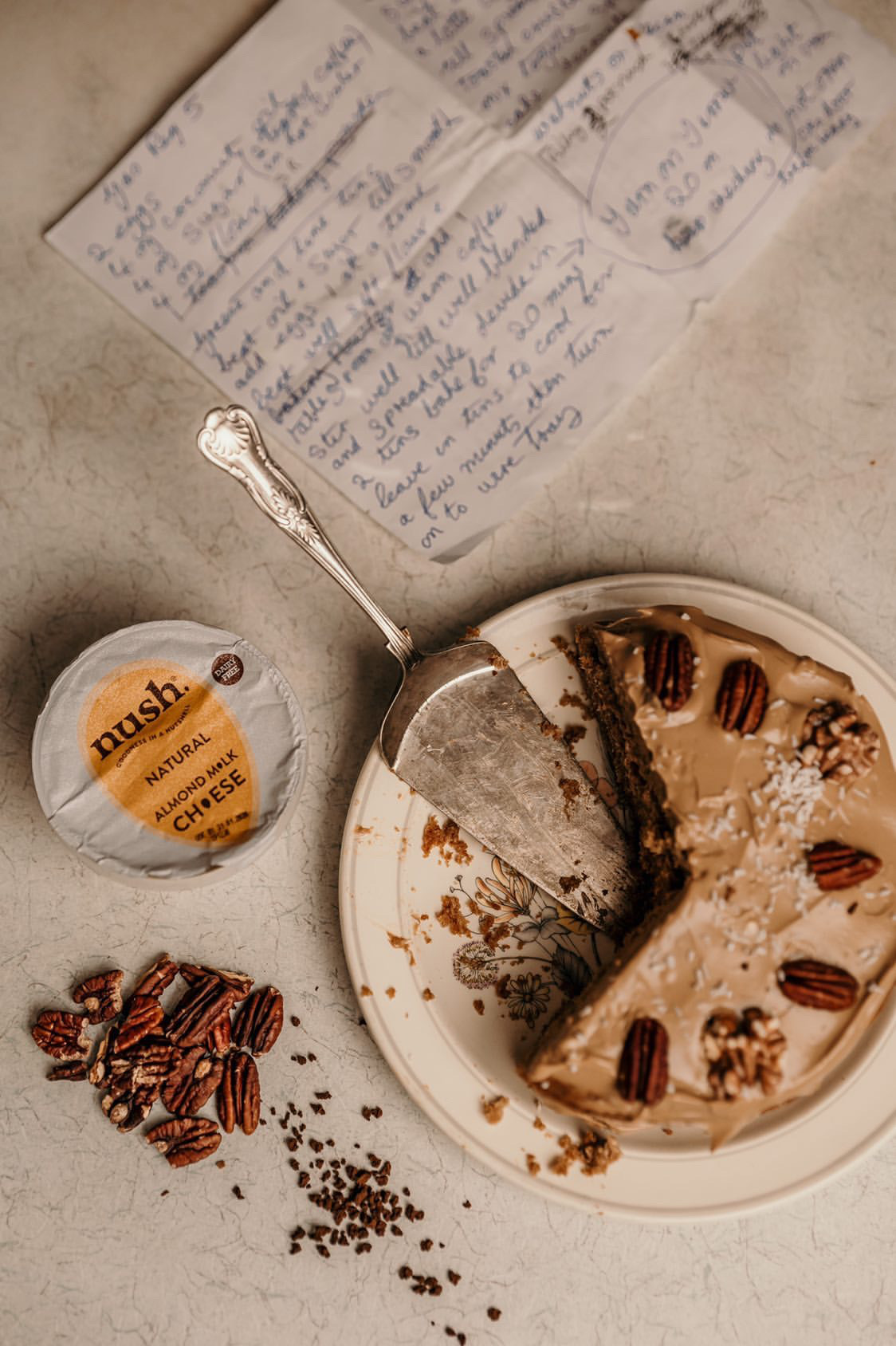 For the follow along video head to my IGTV channel on Instagram to follow along & I hope you enjoy the recipe.
x