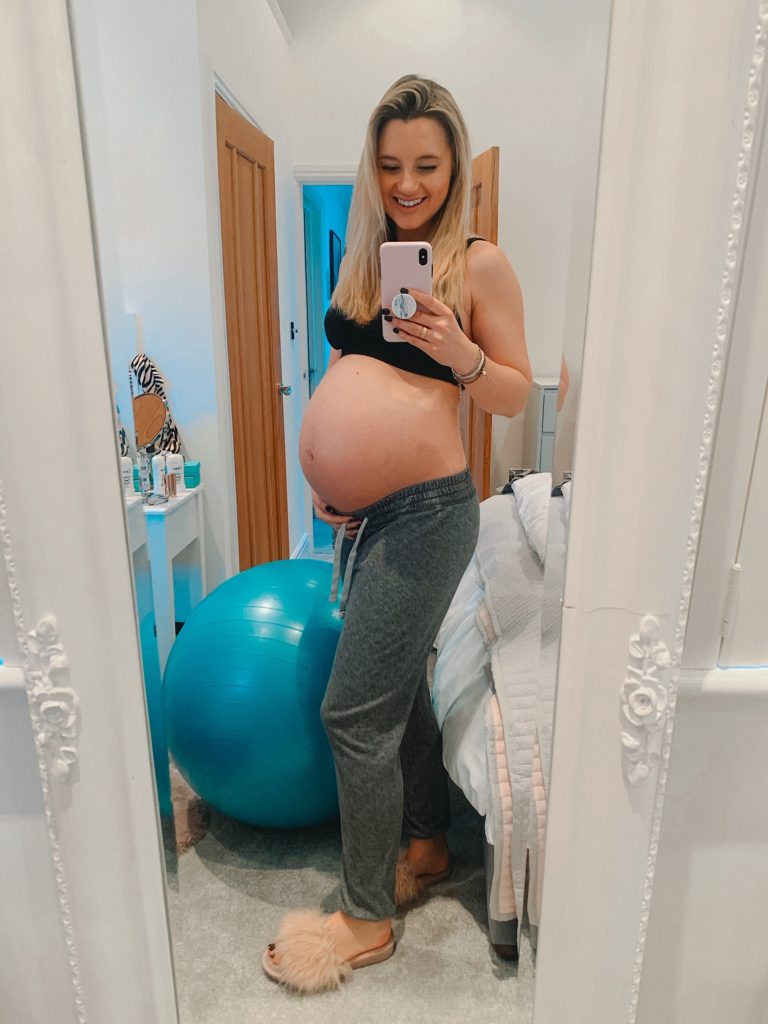 Hi my lovelies, hope you are all doing well!
Writing this as I am just about to go into my 3rd trimester, it just hit me how quickly it seems to be going all of a sudden! A friend said to me last month 'not long to go now, how you feeling about the birth'?!  In all honesty it got me in a bit of a panic because I was processing everything day by day, but with it (what feels like) fast approaching it really is something to face.  People don't really talk about being scared but honestly I was…
So either I could keep blanking it out or face the fact it is going to happen and figure out what will make me feel better about it..
My conclusion was… Knowledge is power and key to success so if I feel informed and educated, I should therefore feel confident and empowered for the labour and what to expect.
The best thing I did was sign up to the antenatal classes which was with Bundle London – it made a few of the books I had scanned over make sense.  I loved that it was all very structured and to the point, my god did we learn a lot in a handful of sessions!  Each one we left feeling more informed & confident.  Deborah & Amanda who are the founders are the most lovely ladies & made the whole experience very special!  The session with the midwife who was from Chelsea & Westminster hospital was very helpful with all our questions and guiding us through an insight into the labour itself.
I then went on to do a First Aid course as an add on class with Bundle & then started NCT (ok I may have gone a bit overboard on the classes but NCT I booked ages ago to meet local parents in our new area).  In all honestly I found the Bundle London classes a lot more worthwhile and empowering, probably wasted money doing NCT too but lesson learnt.  ANYWAY in my opinion antenatal classes are 100% worth doing and I strongly recommend it  as it is such beneficial information for parents-to-be and to also help with any pre labour anxiety or worry, which are great to do with your partner too!
We were meant to have our babymoon at Bump and Mind retreats this month but unfortunately this one had to be postponed to the new year which was too close to my due date so Tahnee the founder very kindly offered us a 1:1 intensive day course.  We went into this with an open mind as I did think Hypnobirthing could be a bit 'woohoo' and I can't meditate on the best of days let alone when the 'surges' strike!  Anyway I couldn't have been more wrong, the course provided guidance on learning relaxation techniques, power of the breath, maintaining a positive and confident mindset up to and throughout the labour.  As I am planning on giving birth in the birthing centre (hopefully a water birth) Adam will be my birthing partner & what we learnt that day gave us so many useful tools and for us both to connect in a way to get us through it whether we have a home birth, birthing centre or on the labour ward.
Tahnee offers 1:1 tuition for the full course and the 1 day condensed course in London and surrounding areas. She also has some London group courses coming up on the 1st, 7th, 8th of December and an Isle of White retreat 24-27th January so feel free to email her or DM if of interest to you and want to hear more about her 1:1 sessions.
In the session Tahnee said 'where the mind leads the body followers' which I think sums up my new and empowered mindset for the rest of the pregnancy.  We all deserve to feel empowered and it is amazing what you can achieve once fear is removed.  This is your own journey so it's always best to do what is right for you, don't worry about others, focus on looking after your 'unit's mind & body.
We have totally got this Supermummas!
Lots of love,
Tess x